Photos and Narrative by Terry Long
THANK YOU TERRY !

Shreiner's Church
The Susquehanna river is behind the church running left to right, downstream, Sunbury on the left, Selinsgrove to the right at the base of
the wooded ridge you see inthe background. Shamokin Dam is directly behind the church along the river on this side.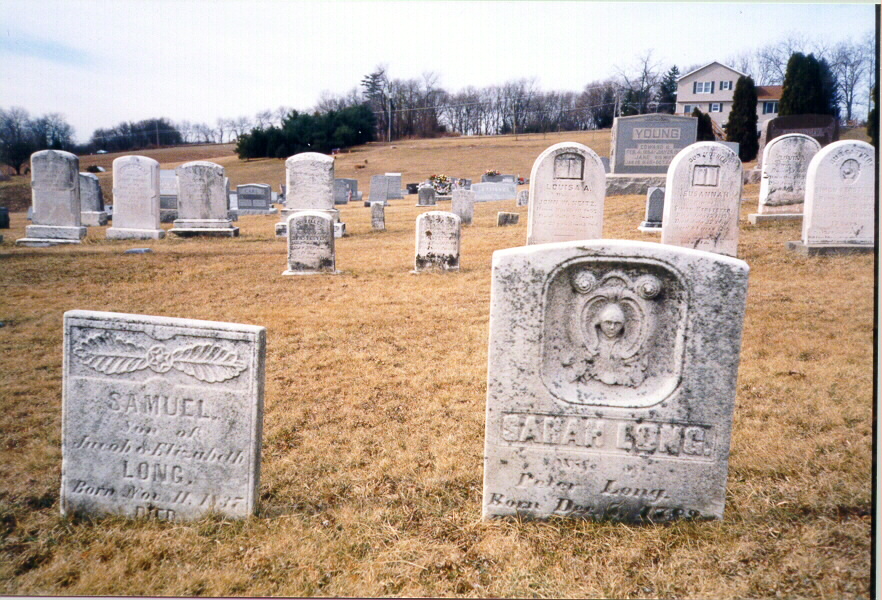 Sarah (Gensel) Long & grandson Samuel
This stone is in about the 4th row or so from the church. The rows run north and south. You can gain perspective from looking at the stones
and house behind it. Iam standing West of the church, facing West. Generally, the older stones are nearer the church. Her stone is just
South of Jacob's to follow. Under the ground,Sarah's reads: d. Apr. 28, 1866, aged 83y 4m 21d according to Tombstone Inscriptions of
Snyder Co. by G. W. Wagenseller., 1904.
Peter Lang
Geboren Den
8 July 1765 und
Den 22 August
1852. murde? alt 87
Jahr 1 Month, 11
Tage

Peter Long
was born the
8th July 1765 and
was killed the 22nd August
1852 age 87
1 month, 11 day

Chestnut Peter Long's Stone
Peter's stone is beside Samuel's, to the South in the same row and is in
German!.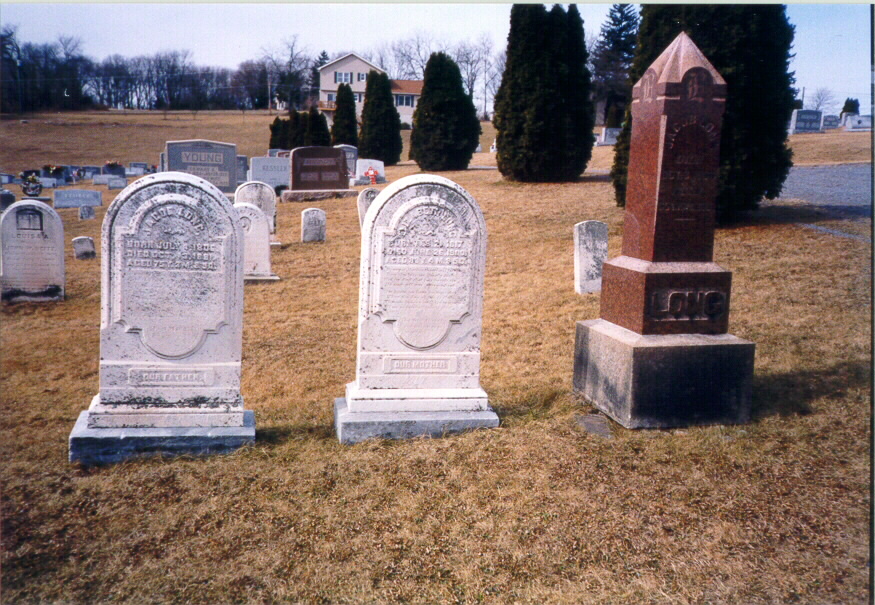 Jacob Long & Elizabeth Long & son Jacob Long
Left to right Jacob Long b. 7/4/1806, Elizabeth Long b. 2/21/1817, d. 6/26/1900, Jacob Long d. 10/3/1900, aged 65y 10m 26d. The
cemetery has two sections the older southern section and the newer northern section that you see North of the Limestone, gravel road to
the right.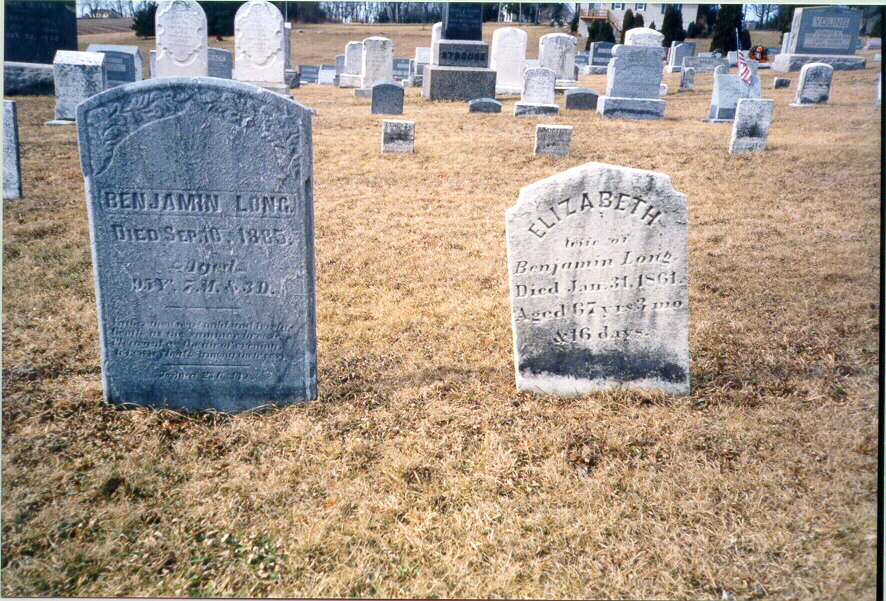 Benjamin Long and wife Elizabeth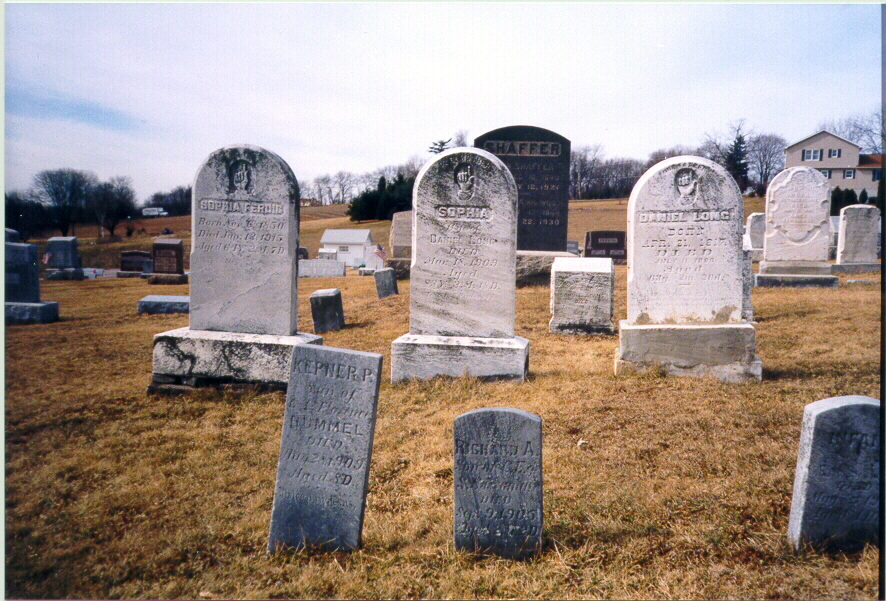 Daniel Long & Sophia Long & dau. Sophia m. Fertig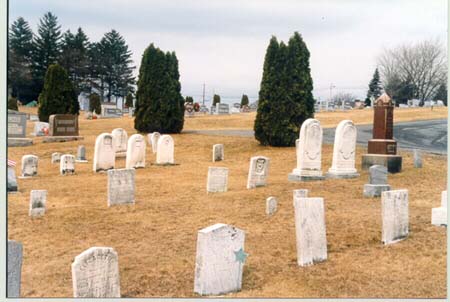 Wider view showing location of stones above