[Guitarist] Gospel - R&B - Jazz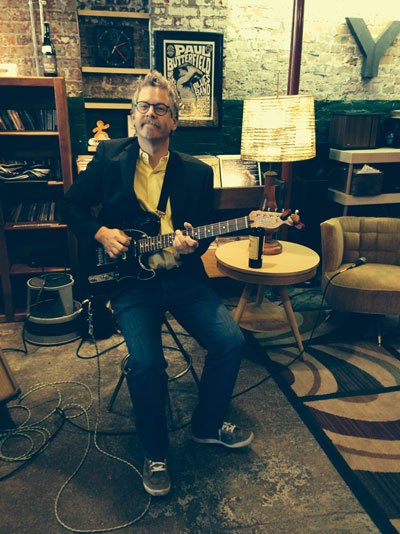 Video With Bobby Jones Gospel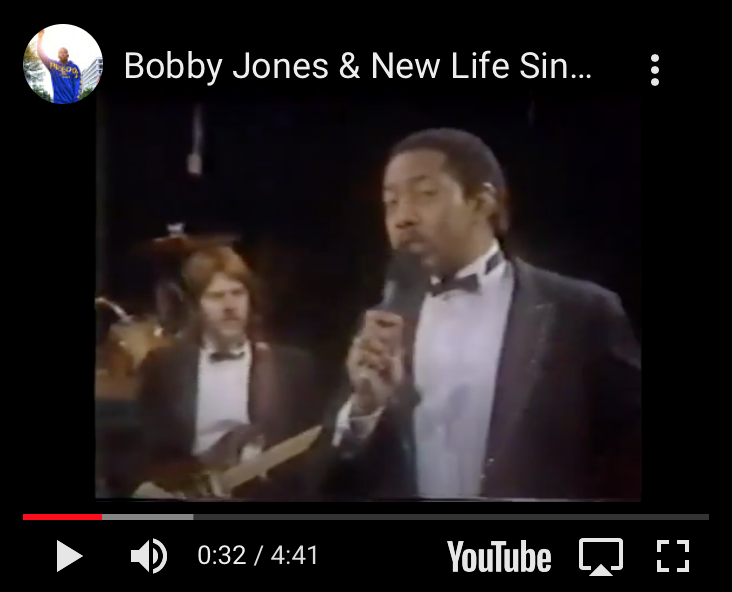 Video With Rizen
Example of Jim's guitar work with Shirley Caesar


Television, Recordings, or Live Performances with:
Bobby Jones Gospel
Aretha Franklin
Patty Austin
Elvis Presley and LeAnn Rimes
Charlie McCoy
Beverley Knight
Candi Staton
Rizen
Shirley Caesar
Valerie Boyd
Albertina Walker
Walter Hawkins
Reggie and Ladye Love Smith
Jay DeMarcus
Aaron Neville
Deniece Williams
Howard Hewitt of Shalamar
Cissy Houston
Al Green
Regina Bell
Rufus Thomas
Bob Hope
Joe Piscopo
Lucy Arnaz
Patrick Swayze
Bobby Vinton
Bernadette Peters
Toni Tennille
Paul Williams
Ali-Ollie Woodson
The Diamonds
The Coasters
Mac Gayden
Full Moon Players
Bo Thorpe Orchestra
CV Dyson and Club Fred (MDO)
Betsey Long!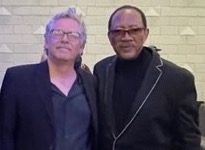 A Recent Solo! (from a Larry Crew Project w/The Club Fred Rhythm Section)


Example of Jim's guitar work with Vicki Yohe


Example of Jim's guitar work with Beverly Knight


More of Jim's guitar work with Beverly Knight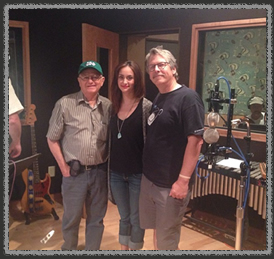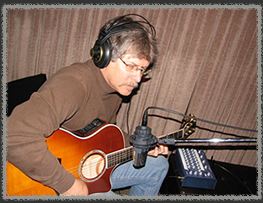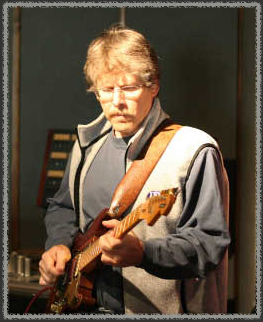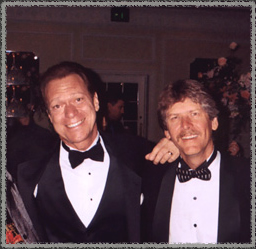 Recent Major Performances:
2020, 2021, and 2022 performances at Goshen College's Festival of Carols.
2021 Overdub date on the song "Renegade" written by Charlie McCoy and Cherrill Long for Charlie's New Gospel Collection.
December 2014 record date with Betsey Long at House of Blues Studio in Nashville. Other musicians on this session: Steve Brewster, Tom Michael, AyRon Lewis, and Charlie McCoy (What a great tracking band!).
June 2014 record date with World Renowned Harmonica Player Chalie McCoy! Other musicians on this session: Chris Brooks, Larry Crew, Wanda Vick, Jeff Taylor and Betsey Long!
2012 Record dates with talented record producer AyRon Lewis and gospel artist's James Fortune (Grace Gift) and Shirley Caesar (Make A Way).
October 2008 record date with "First Lady of Southern Soul," Candi Staton.
July 2008 record date with Elvis Presley produced by Chuck Ainlay.
Appearances with The Amazing Soul Diva and Legend Aretha Franklin as her guitarist.
4/19/08 - Civic Center, Beaumont TX
4/16/08 - Nokia Theater, Dallas TX
4/14/07 - Grand Casino, Tunica MS
11/02/03 - Horseshoe, Tunica MS
An October 2006 record date on guitar with soulsinger/songwriter Beverley Knight who is well known in the United Kingdom on the Parlophone lable. Legendary Rolling Stone Ronnie Wood also appears on the record.
A performance in Nashville with Walter Hawkins and the Nashville Chamber Orchestra (11/22/05).
A December 2004 record date with Steel Guitarist Robert Randolph.
Several appearances with international recording artist Patty Austin in the Symphonic Pop Series Oh Freedom performed with The San Francisco Symphony and The Nashville Symphony.
Song Writing :
Jim has co-written songs with major writers/artist such as Roger Murrah, Randy VanWarmer and Kieth Steagall and currently has songs available in the Sony/Tree catalog as well as his own catalog Longnote Music.
[Jim Long Songs]
NEW! Waiting On You © 2014 Jim Long
Jim Long Network Web Design 615-646-1630